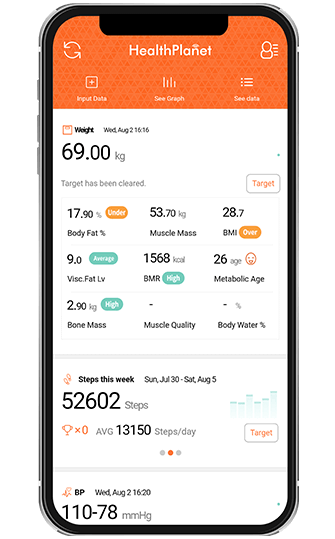 Free app healthcare site of HealthPlanet app TANITA of "HealthPlanet".
Download free
Click here to download
Supported OS:
Android 4.0 or later, iOS 7.0 or later
(does not operate on Android OS 2.3.5 or earlier)
How to use Healthplanet app.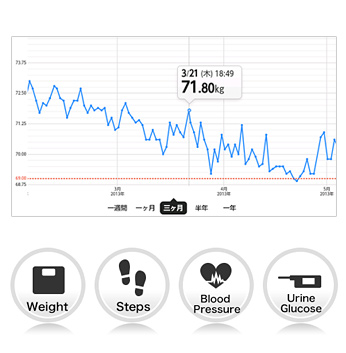 I will carry out record attachment of the body data, and will learn the custom of measuring health.
You can see at a glance change data that has been recorded because the graph display.
Diet planned is possible to set goals.
[ Input items that can be ]
- Body Composition Monitor
Weight/Body Fat %/Muscle Mass/Bone Mass/Visc.Fat Lv/ Basal Metabolic Rate/Metabolic Age/Body Water %/BMI
- Pedometer
Steps/Calorie Expenditure/Exercise
- Sphygmomanometer
Lowest Blood Pressure/Highest Blood Pressure/Pulse
- Digital urine glucose meter
Urine Glucose
---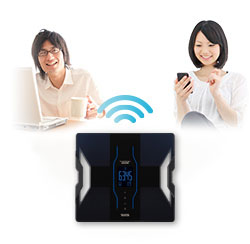 If the apparatus corresponding to communication of TANITA is used, the measured data will be automatically reflected in an application.
---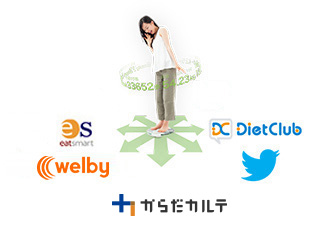 If data cooperation is carried out with a partner site, body data can use at other sites!
Because I can transfer the data to a variety of health care site or SNS,
and will continue happily.
Partner sites list are here.
---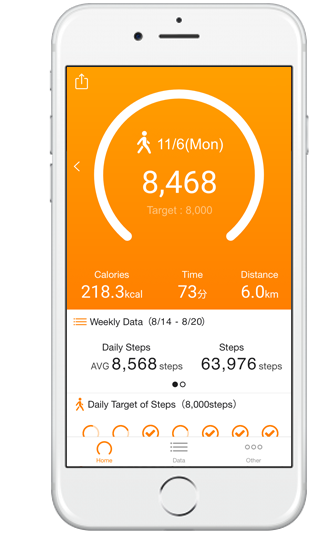 Tanita HealthPlanet Walk Pedometer App
Download free
Click here to download
■Supported OS
iOS 9.0 or later Android 5.0 or later How to use Healthplanet Walk app.
*Operation is not guaranteed for other OS.
* May not display correctly on Galaxy S8+ (SAMSUNG/SC-03J, SCV35/Android (TM) 7.0), Xperia XZ premium (SONY/SO-04J/Android (TM) 7.1), Xperia XZs (SONY/SOV35/Android (TM) 7.1), and HTC butterfly (HTC/HTL23/Android (TM) 5.0) devices.
* May not display correctly if screen size is changed.

■Downloading the App
This application may not be downloadable depending on the country where your mobile device is registered.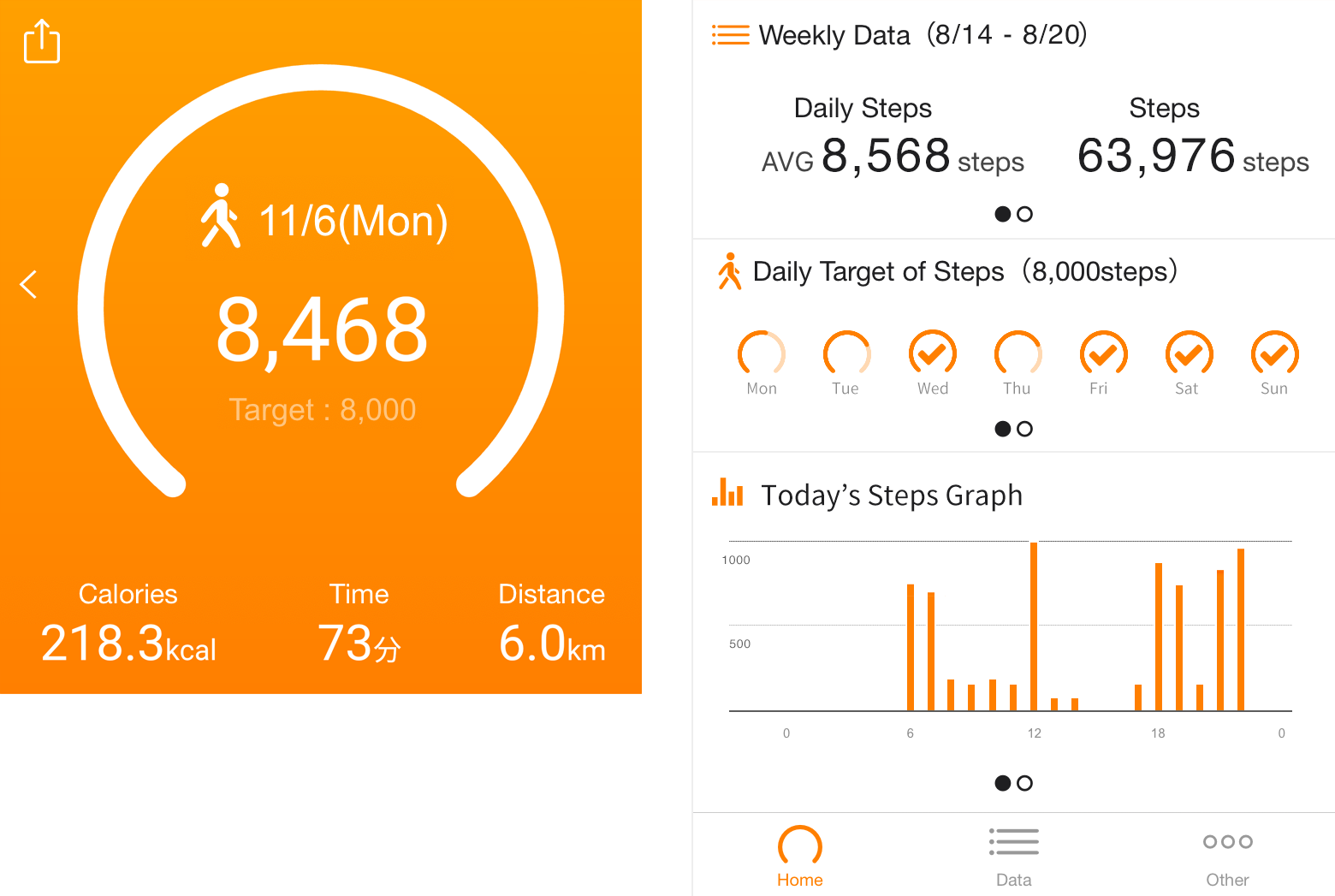 HealthPlanet Walk is an app that
records the number of steps you walk every day.
On the home screen, steps per day are displayed in easy-to-understand numerical values and pie charts, and level of achievement versus your target is clearly indicated.
Step count, calories burned by walking and walking time and distance are also displayed.
Use the app to check your daily average and total steps per week/month, level of achievement of target steps per day/week and a graph of your steps per day/week.
---

Easily manage all of your data
by connecting to the HealthPlanet app!
You can also use the HealthPlanet app to send data acquired from the HealthPlanet Walk app for central control of your data. Tap the "Send Data" button on the HealthPlanet Walk home screen to store data on the server so you can manage your data even when you change devices.
---
Member registration on Tanita's free health management website, HealthPlanet, is required to use HealthPlanet Walk.
Current HealthPlanet users can use their existing account.